How to find a balance between the help we would like to give to others and real opportunities in our difficult situation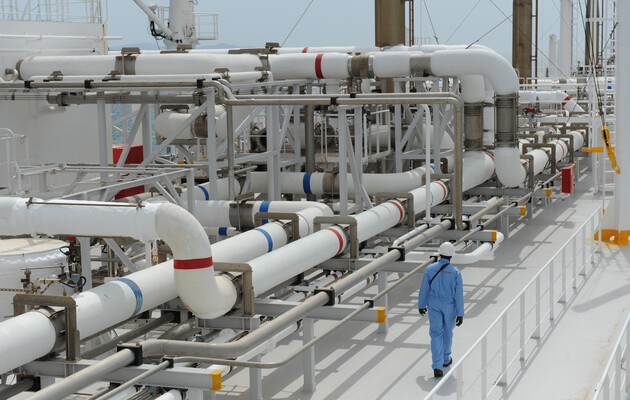 © Council of the European Union
After weeks of intense debate about a possible gas price cap, as well as measures to reduce the price of gas on the European market, the European Commission has published a legislative proposal to better coordinate gas purchases and create a reliable price.
The regulation proposal is based on four components: joint gas purchases, the creation of European price index for LNG supplies, the establishment of a mechanism to manage intraday price fluctuations, and extended solidarity agreements affecting both gas and electricity supplies. In addition, the Commission provides Member States with the possibility to limit prices under certain conditions.
Next week, 27 governments will further discuss this proposal in order to reach an agreement before the end of October.
Today, Ukraine is not a direct party to the introduction of these innovations, but it is important for us to understand the potential consequences for planning our own work. And already now to join profitable initiatives as a candidate country or as a member of the Energy Community.
In the meantime, EU politicians ask us every day how to help us. So about the key decisions:
Joint purchase of gas
The EC proposes to develop a temporary instrument for the joint purchase of gas until the spring of 2023 — before the storage filling season. Member States will be required to cover at least 15% (13.5 billion cubic meters of gas for the EU) of their storage filling needs for next year due to demand aggregation process.
It has to be noted that gas supplies from russia are excluded from the joint purchase mechanism. In this regard, the following entry points of the Ukrainian GTS will not be used for this type of procurement: Sudzha, Belgorod, Valuyki, Serebryanka, Pysarivka, Sohranovka, Prokhorovka, Platovo.
Theoretically, with the successful implementation of the mechanism, joint purchases could reduce the risk of individual gas companies overpaying for gas on short-term contracts and help landlocked countries to get a share of LNG at affordable prices. However, many points have not been discussed yet, and the initiative looks like a "quasi-alternative" to exchanges.
This may be most suitable for small companies and countries that apply, and the European Commission (the purchasing company chosen by EC) will search all over the world for gas for a large purchase. At the same time, consultations with the European Commission regarding the obligations of buyers are planned.
Ukraine should consider joining voluntarily and in every possible way promoting the idea of placing off-season gas reserves in our underground storage facilities.
Complementary Benchmark for LNG
The bottom line is that the EC instructs the European Agency for the Cooperation of Energy Regulators (ACER) to create a price assessment tool no later than two weeks after the entry into force of the regulation, and before March 31, 2022 – a benchmark for imports of liquefied natural gas into the EU.
That is, Europe wants to have its own LNG index, like the main Northeast Asian gas price index — JKM LNG.
The effect of this step, in my opinion, will be extremely limited, although positive. Ukraine has always supported the diversification of gas supplies to the EU, in particular through LNG. This is a signal of the stable development of LNG for consumption in the EU. It will be beneficial for Ukraine if part of LNG volumes is stored in our storage facilities or transported through the Ukrainian GTS during the off-season.
Market Correction Mechanism
The European Commission proposes to impose restrictions on the TTF gas hub only at ultra-high gas prices. This will allow the European Commission to put forward a separate proposal to establish a maximum dynamic price in specific conditions.
I note this proposal was submitted by Italy, Poland, Belgium, Greece and the Netherlands, but it is expected that Germany and Hungary will oppose it.
Of course, everyone in the EU expects prices to drop. Super-high prices are recognized even by the russians, but they miss the moment how they were attached to raising these prices. Ukraine has its own restrictions given its own situation, but limiting the price on the TTF hub, which currently does not trade russian gas, could positively affect imports to Ukraine in general. However, if price restrictions lead to a halt in all deliveries, this will have a negative impact on all buyers.
Temporary mechanism for managing price fluctuations during the day ("circuit breaker")
By January 31, 2023, trading platforms must establish a temporary mechanism to limit significant fluctuations in electricity and gas prices during the trading day. The European Securities and Markets Authority (ESMA) will coordinate the application of this mechanism based on reports from national competent authorities.
In the securities markets, similar mechanisms have been operating for a long time and are relatively effective in restraining individual episodes of panic. This is a positive step, but it probably will not affect the fundamental balance of supply and demand. This mechanism will not have a direct impact on the Ukrainian market, but may stop further political manipulation by russia and its politicians, who have already managed to create a panic. Ukrainian regulators (NEURC) may eventually apply certain analogues in the Ukrainian gas and electricity markets.
Solidarity Agreements
In order to prevent the shutdown of gas-fired power plants in countries where they represent an important share of the power mix, Member States may trigger a solidarity request, if gas-fired power plants are at risk of not being supplied with gas. Where such risks exist, the Commission proposes to apply the "default rules for bilateral solidarity". EU member states will have 12 hours to respond to a solidarity request from another country and three days to fulfil it.
If entire regions or the entire bloc faces shortages, the EC will issue a separate proposal, allowing the Council to establish a maximum price of gas in the affected region, and EU countries to allocate available gas capacities to the affected countries.
Ukraine is not a member of the EU and cannot claim such solidarity support now. Besides, this support is not free. The indirect consequence for us would be positive. Because in case of successful implementation of this mechanism, the countries sensitive to gas volumes and prices will not have to go to russia to negotiate and seek salvation there.
Security of supply
The proposal allows Member States in exceptional cases to take measures to reduce the "non-essential" consumption of protected consumers, provided that this does not reduce the protection of their "essential" consumption. This makes significant temporary changes to the Security of Gas Supply Regulation, which safeguarded the continuous supply of gas to protected customers.
This decision can become a "model" for Ukraine and change our more liberal approaches of using gas without restrictions to a more pragmatic one. Our national legislation already provides for all this, but in practice, politicians rarely consider disconnections. If there is not enough of our own gas and our neighbors will cut off consumers, Ukraine will also be forced to do so.
Temporary State Aid Crisis Framework and investments under REPowerEU
By the end of October, a proposal to amend the Framework to provide additional support to the companies experiencing difficulties will be presented.
The Commission will assess the investment needs under REPowerEU, which will cover cross-border infrastructure, energy efficiency and the deployment of renewable energy sources.
Europe actually recognizes that state support and targeted subsidies may be needed to keep markets and economies afloat. We are interested in increasing the role of cross-border infrastructure and must prevent at all costs plans that exclude our existing or planned infrastructure.
Electricity market design reform
In addition to the above emergency interventions, the European Commission aims to reform electricity market design to prevent any future disruptions in electricity pricing similar to the problems caused by natural gas currently. As a result, such design will effectively decouple to a certain extent the price of electricity from the price of natural gas or other energy carriers that may cause a similar market distortions.
European rules will eventually be implemented in Ukraine as well, but our energy system does not use much gas generation at the moment. For us, this problem is less relevant.
As we can see, the EU is preparing for life without russian gas and the corresponding political influence from the country-supplier of the war. For our part, we should already take these changes into account and without delay present to our colleagues our national vision of the benefits of including Ukrainian capacities to strengthen European interests. It is extremely important for Ukraine, as a future EU member, to join REPowerEU at every possible point. In spring, we managed to convince our colleagues from the EU that the inclusion of Ukrainian gas storage facilities in potential locations for storing compulsory reserves of EU member states is beneficial to both sides, and we should continue this work.
In general, this package of measures is relatively "mild" and is aimed rather at increasing the transparency and efficiency of markets than at making a fundamental impact on supply and demand. The most important mechanism of the whole package is probably the new norms for solidarity and security of supply. In this context, it is important for Ukraine to find a balance between the help we would like to provide to others and the real opportunities in our difficult situation.
Оставайтесь в курсе последних событий! Подписывайтесь на наш канал в
Telegram
Заметили ошибку?
Пожалуйста, выделите ее мышкой и нажмите Ctrl+Enter или
Отправить ошибку