Will Ukraine get hold of Russian assets frozen by the US?
Exclusive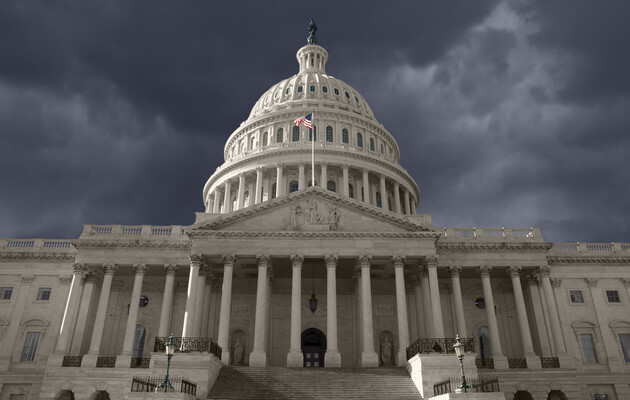 © trekandshoot/Depositphotos
Draft "Ukrainian Sovereignty Act of 2022" registered in the US Congress
article by SERHII KOZIAKOV, D. in Law (Institute of International Relations of Kyiv Taras Shevchenko National University)
An event that might be of great importance for Ukraine that took place in the US Congress on March 24 this year almost went unnoticed. It has to do with the fact that a bill under the impressive title "Ukrainian Sovereignty Act of 2022" was registered.
Some Ukrainian media were quite quick to report optimistically that by virtue of such an Act Ukrainians that suffered from the war would get Russian assets  frozen by the US. We all are hoping that it will be the case. Yet… The wording of the bill shows that such expectations are futile. And it is a must Ukraine should respond promptly, while the bill has not yet been enacted. 
What's wrong with the title?
In addition to elysian short title (about Ukraine and its sovereignty), the bill has a long full title, and this very title defines the essence of the proposed measures: "To amend title 28, United States Code, to ensure those who incur losses as a result of hostile invasion in Europe have access to the United States courts to recover damages, and for other purposes".
Can you feel the difference?
The title no longer contains Ukraine as a state at war and a victim of Russian aggression, there is nothing about our sovereignty as well. Instead, we see "Europe" and in the text "Europe" is detailed for each state specifically - in general, almost fifty states and territories.
Indeed, Ukraine is also included in this long list, but only as another item in the long list among other states, including the ones taking a "neutral" or pro-Russian position or who the ones several thousand kilometres away from the line of fire in a war waged by Russia.
Even the phrase "those who incur losses as a result of hostile invasion", that is, in plural and without specifying the name of the state, is another point that is evidence of the fact that the Act is not about Ukraine and not about Ukrainians.
The essence of the bill 
The bill does provide for the opportunity to file a civil case with any district court in the United States, demanding to provide compensation in any case in which money damages are sought against the foreign state for physical injury, including death, property damage, or loss of property caused by the foreign state's invasion of another sovereign nation located in Europe. 
Until now, it has been and is now (before the proposed amendments enter into force) impossible in view of the fact that the United States legislatively recognize immunity in respect of other states' property.
What cases will be covered by the new Act?
There are two necessary prerequisites identified: 1) when such invasion was by or at the direction of the foreign state irrespective of where such injury, death, damage, or loss occurred; and 2) when such invasion has been condemned by the General Assembly of the United Nations and by a concurrent resolution or separate resolutions of the United States Senate houses.
These qualifying factors give reason to believe that the large-scale invasion of Russian troops into Ukraine, which began on February 24, 2022, will be covered by the new Act.
Finally, another important point provided by the bill: it will apply with respect to any invasion of a sovereign nation occurring one year prior to or after the date of the enactment of this Act.
Therefore, the proposed Act is of a long-term nature, aimed, in fact, at punishing any aggressor states and to protect all victims of aggression in Europe.
What to expect and what not to expect from the new Act?
First, unlike previous historical examples of indemnities collected, now one does not have to wait for the war to end the to be compensated. Immediately after enactment of this Act, it will be possible to bring claims to district courts throughout the United States and demand compensation out of the Russian Federation's assets  frozen in the territory of the US. This is an obvious benefit.
Secondly, despite the fact that Ukraine was mentioned in the short title of the bill, neither Ukraine as a state, nor Ukrainian legal entities, nor Ukrainian citizens will have any priority over claimants among other European states. And this is notwithstanding the horrendous number of victims, injuries and mutilations, rape and looting, the destroyed infrastructure, destroyed schools, hospitals, residential buildings ... A drawback.
We do understand that other states that now show solidarity and support Ukraine will also suffer some damage. Because of the war in Ukraine and because of the sanctions against the aggressor, their companies are losing corporate revenue, investments and jobs. But, to make a clean breast of it, their losses are not comparable with the losses incurred by Ukraine and Ukrainians to put us in one long line of plaintiffs without any priority whatsoever.
Thirdly, there will be very serious, and for the majority of our citizens - insurmountable problems as to financial support for claims. Why?
It makes sense to file lawsuits in the US courts only through lawyers who know the US laws, are experienced and well-qualified, and, of course, speak English well. Such lawyers will cost our plaintiffs an arm and a leg: the monthly salary of a resident of Borodianka will only suffice to pay for two hours of such a lawyer's work, what to speak of the financial situation our retired people are in. There is still an option to agree on lawyer's remuneration from the amount of compensation received, that is, depending on the outcome of the case, but there is no telling that many lawyers will agree to this. A drawback again.
What can all this lead to?
If the bill is enacted without significant amendments to it, a very long line of plaintiffs will go to the US courts, with Ukraine as a state, Ukrainian legal entities and Ukrainian citizens at the very end of it.
First ones in line for compensation will be huge transnational corporations, first with American, and then with European roots.
It is they who take to the US judiciary like a duck to water. And many of them also incur losses because sanctions are imposed against the aggressor. Just the other day, the news broke that the US car giants finally refused to make deliveries to the Russian Federation, making reference to "external factors". There are hundreds of such companies in different countries. And their production facilities employ tens of thousands of workers. And, obviously, such huge companies will get hold of the lion's share of Russian assets frozen by the US.
Next to such powerful plaintiffs, victims from Bucha, Borodianka, Hostomel, Mariupol, Kharkiv and other cities of Ukraine will have off chances to get at least a meagre part of fair compensation.
Can it be fixed?
It can. So far, this is only a bill, and the legislative procedures in the US Congress provide for the opportunity to introduce amendments.
Ukraine must urgently involve diplomats, engage legal experts in international law, members of parliament, social activists, Ukrainian diaspora in the US and influential mass media to actively promote our interests in Washington.
It is a must that amendments to the bill are introduced that would guarantee priority in compensating losses to Ukrainian plaintiffs.
Another option is to demand that a certain quota from the amount of Russian assets frozen one could demand the legislative introduction expressed as a percentage is allocated for Ukraine at the legislative level.
Also, in order to represent the interests of a large number of Ukrainian citizens, it would be feasible to set up a special fund similar to the one set up to compensate the families of victims of the 9/11 terrorist attacks.
In conclusion, it should be noted that not only in the US, but in Europe, too, it is necessary to actively fight for Ukraine's priority right to be compensated for losses incurred by the war. It is so because the officials in the European Union and the Council of Europe are also launching preliminary discussions on establishing compensation mechanisms similar to the US ones. Early involvement in these processes gives better chances to succeed and it gives great hope to the millions of our citizens who are now suffering and hoping for justice.
Read this piece by Serhii Koziakov at in Russian and Ukrainian.
Noticed an error?
Please select it with the mouse and press Ctrl+Enter or Submit a bug
Stay up to date with the latest developments!
Subscribe to our channel in Telegram
Follow on Telegram